NEW YORK, March 28, 2023 (GLOBE NEWSWIRE) — Under current market conditions, consumers have a strong desire to preserve and/or increase the value of their assets. Multiple crises such as the pandemic, persistent inflation, and turbulent geopolitics has brought about insurmountable levels of risk. How can risk be managed while pursuing capital gains? At the moment, ProCap Insurance has the effective solution: asset insurance!
Assets insurance insures the underlying fixed and current assets of enterprises and/or individuals. In the event of accidental losses, the insurance company will provide compensation to the policy holder. Investors can invest with peace of mind as ProCap will bear the risk for customers. ProCap Insurance is a company that is specialised in the asset insurance business. Its product offerings insure real estate, stocks, deposits, bonds, gold, foreign exchange and other assets.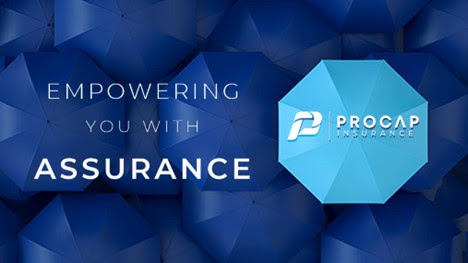 In addition to providing traditional life insurance policies, ProCap Insurance has launched an innovative life insurance policy where the insured amount grows annually to meet our clients' perpetual need for long-term protection and wealth accumulation. This insurance policy not only provides long-term coverage on the original insured amount, but at the same time increases that amount by a certain percentage year by year to fulfil the constant desire to beat inflation while growing wealth. This plan is designed to ensure that the long-term financial stability of customers will be better protected while reducing the financial pressures on the family especially in times of uncertainty and a high interest rate environment.
Since its launch, ProCap's asset insurance products have been eagerly sought after in the market and by customers. The company has stated that it intends to continue improving its product offerings and service quality, ensuring customers continue to be provided with accessible and affordable asset insurance solutions.
In order to endorse and share the benefits of asset insurance, the company held an event with the theme of "Investing with a Peace of Mind, Our Commitment" in Hoi An, Vietnam from February 15th 2023 to 18th February 2023. During the seminar, ProCap introduced the features and advantages of its asset insurance products to partners and business leaders, enabling attendees to appreciate how asset insurance would serve their needs. Additionally, the company provided complimentary on-site consulting and payout analysis services to empower attendees to achieve better financial planning and financial freedom.
During the event, the experienced and passionate team from ProCap provided comprehensive asset insurance knowledge to the participating partners. They introduced the company's asset insurance products in detail and helped partners understand how ProCap's products are a safer and alternate form of investment.
The seminar not only provided partners with an opportunity to learn about asset insurance products, it also gave participants the opportunity to engage in face-to-face communication with ProCap's professional team members to understand in-depth the details and advantages of the products while obtaining advice on the particular products to buy.
It was a complete success, as the event attracted more than 100 partners from Cambodia, China, Hong Kong, India, Indonesia, Japan, Malaysia, Pakistan, Philippines, South Korea, Taiwan, Thailand, Vietnam and other economies. According to statistics collected during the event, these partners fully understood and were satisfied by the products offered by ProCap; they had confidence in purchasing the company's products.
ProCap is pleased to host such a successful event in Hoi An, Vietnam. At the same time, the company hopes that through similar events, more consumers will realise the importance and necessity of asset insurance while being able to enjoy the high-quality services provided by the company. ProCap's management team believes that in the next few years, it will become the most popular and trusted asset insurance company in Asia and even the world!
Consequently, the seminars of ProCap Insurance not only provided partners with an avenue to understand asset insurance, at the same time it brought new vitality to the tourism industry in Hoi An. Hoi An is a city with a long history, beautiful scenery and diverse cultures, which is unsurprisingly listed as a world cultural heritage site by UNESCO. Here, customers could utilise the professional services of ProCap while appreciating the beautiful scenery and unique culture of Hoi An, Vietnam.
If you would like to become a client of ProCap Insurance and reap the benefits of asset insurance, please visit our company's official website https://www.procap.insure for more information. ProCap looks forward to working with you to make your investments more secure.
Media Relationships Manager
Steve Hughes
Steve.hughes@procap.insure
A photo accompanying this announcement is available at https://www.globenewswire.com/NewsRoom/AttachmentNg/df64c7ea-8ef0-44a0-9368-3d6f3c8b3f23

GlobeNewswire Distribution ID 8796672